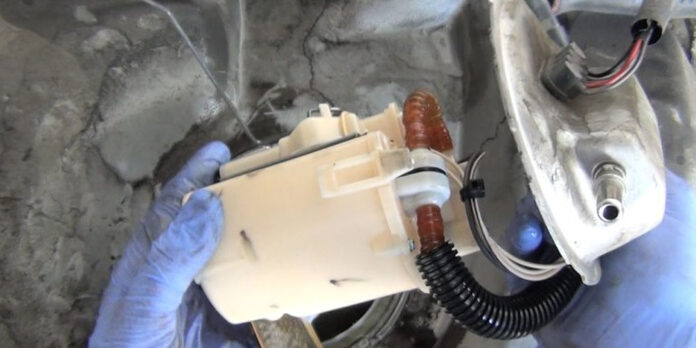 There will be no exaggeration in saying that all of us consider our vehicle as taken for granted and only want to get work from it. Whenever you are driving your car to any place can be a shop or your office, then there are several things running in your car in the background.
One of the important things about vehicles that are ignored by lots of people is the transfer of fuel from the tank to the combustion chamber. If there is any fault in this procedure then it will directly disturb the performance of your vehicle. Hence, instead of replacing a fuel pump, try to clean the pump for correct working. Let us have a look at these steps:
Can We Clean A Fuel Pump
There are lots of people who think that cleaning a fuel pump is an impossible task and only a mechanic can do this. But it's wrong, there is nothing in the world that we cannot do. We need some guidelines to do any task the similar case is with a fuel pump. But make sure that your car performance is bad just because of the fuel pump, not something else.
Steps To Clean A Fuel Pump
There is no complicated procedure for cleaning a fuel pump and is just like fuel pump replacement. You don't have to visit any mechanic to remove and then replace you're these steps are given below:
Step 1: Draining Fuel
First, drain all the fuel into a container by using a mechanical fuel siphon. You will see a lot of dirt in the fuel tank, clean it thoroughly. For this, you can use a cleaner or any other chemical.
Step 2: Remove the Dirt
Then, it's time to remove the fuel pump gently. Now, you have to swirl the gas tank. Make sure that you remove all kinds of debris and remaining gas from the tank. Otherwise, it will mix with the fuel, creating clogging and your fuel pump will become faulty.
Step 3: Repairing
Here, you have to make sure whether the tank has any holes or not. If you find any then repair it and use a mixture of water and soap to clean the tank interior. Make sure you clean the tank thoroughly without keeping any dirt behind.
Step 4: Swirl The Solution
Now, you have to swirl the cleaning solution into the tank. After this, you can use compressed air so that the fuel pump is drained completely.
Step 5: Dry The Tank
Take a lint-free towel and wipe out the tank properly. At the last, put the tank in a particular place so that it dries fully.
Sum Up
Once, you make sure that there is a fault in your vehicle's fuel pump that is disturbing the performance of your vehicle. Then, it becomes important to think about further steps. You will be suggested to remove and then replace your faulty fuel pump with a new and working fuel pump. Given steps for replacing a fuel pump will help you in this regard.