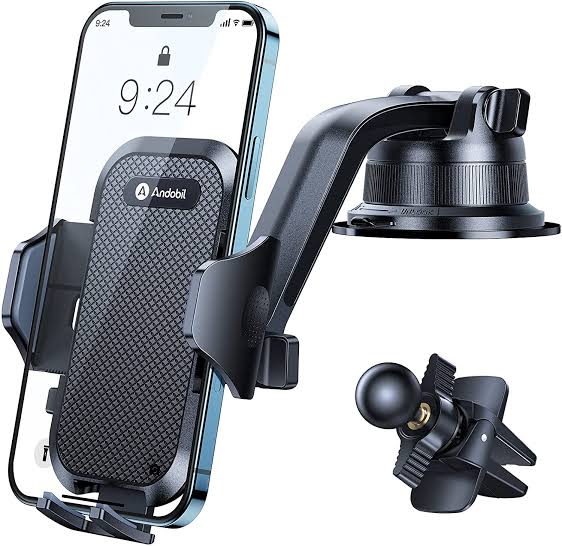 When you need a car mobile holder, there are hundreds, if not thousands, of brands for you to choose from. You need to patiently check through all these brands because not all sell authentic products. Some sell fake products just to make quick money, and it will be a mistake if you choose any of these brands. The companies that manage to sell authentic products may have a hard time designing different options to cater to different needs. One of the few phone accessory brands that take time to cater to diverse needs is Ugreen. You may even have a hard time choosing the best Ugreen brand for yourself, hence the need for this article. Here, we will describe the different types of Ugreen car phone stands. There is no best, but here are the options
Magnetic car phone holder
The magnetic car phone holder has a design that makes it sit comfortably on your car's dashboard. It has neodymium magnets behind it that help hold your phone firm. This type of car phone stand is very necessary if you drive through bumpy roads regularly. You are sure that your phone will stay put.
Air vent car phone holder
In some locations, phones on the dashboard and windscreen are illegal locations because they can cause a direct distraction to the driver. Some of these car phone stands may block the view of the driver. This may not be the case for the Ugreen dashboard and windscreen phone stands, but a better option is the air vent. This stand sits on the vent of your car, and you can use it easily.
Windshield car phone holder
This type of phone holder is great if you are a ridesharing driver because you have your phone hanging from your windscreen. Unlike other brands, Ugreen windscreen phone stands will not block any view.
Dashboard car phone holder
The dashboard phone stand is similar to the windscreen. The only difference between both is the location of the phone stand. The phone holder stands on the dashboard and has a similar aim to help you with directions and use the phone with one hand if you are going in different directions.
Car cup phone holder
There are spaces within your car built to help hold cups and bottles for drinking while you drive. These spaces are primarily empty because we hardly put cups or bottles in the vehicles. But with a cup phone holder, you can utilize that space for your device.
Conclusion
The number of options you get when you choose Ugreen as the brand for your car phone stand is numerous. If you are not a decisive person, you will be confused. The idea of the brand is not meant to confuse you. What they are trying to do is to provide products that will cater to your phone stand needs, irrespective of how complex they may be. Therefore, you need to determine the type of phone stand you need and how you will love it in your car to choose one. Remember to prioritize functionality over the design and beauty of the phone.