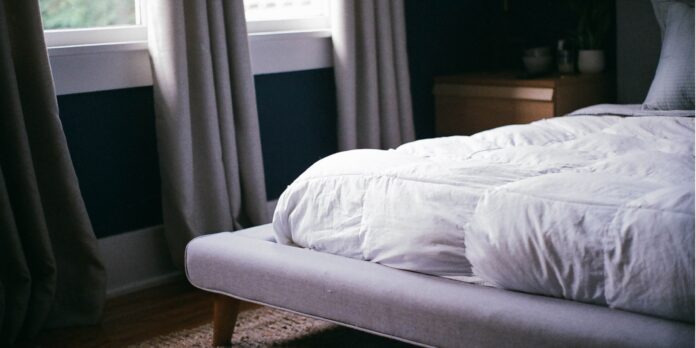 Considering any king size mattress dimensions, they can be quite luxurious and can offer you the chance to sprawl and stay comfy. Selecting the right mattress for you is essential, even more so when you're sharing it with another person whether your friend or anyone else. Sharing a bed attracts minor fights over limited space. So choosing the right size becomes highly crucial to ensure peaceful sleep for both the people.
This article depicts the importance of a king size mattress and how the buyer should consider various factors that can govern their mattress buying decision.
Why King Size Mattress Dimensions Matter?
It's important to prioritize the mattress size if you're about to share it with someone. If the mattress would accommodate two people, there should be ample space for both of them. Many people tend to move around while asleep, demanding surplus space on the bed. Moreover, it's natural for the other person to remain uncomfortable due to reduced space.
What Factors Determine The Mattress Size?
If you're purchasing a mattress to accommodate at least two people, here are a few factors affecting your buying decision.
1. How Large Is Your Bedroom?
The size of your bedroom is a huge factor that you need to consider when you're in the market for a new mattress. If you have a small bedroom, a queen-size mattress or a standard double may be more appropriate for you. Large bedrooms can fit a king-sized mattress easily.
2. Don't Forget Your Budget (very important)
Your budget is also a deciding factor when buying a mattress. The size and the type of mattress are very varied and depend on how much you're willing to spend. A spring mattress rises to be an ideal choice if you're on a budget. Bigger mattresses usually cost more to buy.
3. Looking To Accommodate Your Kid Or A Baby Too?
As a family grows, the need for space grows too. A king-sized bed offers the space to accommodate a baby or a kid along with the couple. A queen-size bed will be a tight fit with a baby and will affect your quality of sleep.
4. Size Affects Durability
The base layer's thickness defines the durability of a mattress. It should be at least 50% of the bed's height. A thick mattress lasts for about 10 years on average. A thinner mattress wouldn't last that long, and you will need to replace it.
5. Discuss With Your Family Members
It's always a good idea to have a word with your family members such as parents or spouse when buying a new mattress. Since mattresses are bought occasionally, buying the right one is mandatory. If your spouse suggests a king size, go for it. Alternatively, if you're sharing your house with your friend, perhaps you need to respect their decision too.
 Final Word
Queen size is relatively small, therefore, go for a king size mattress to avoid inconvenience in the future. Even if a small mattress sounds to fulfil your current requirements, time changes, and so does preferences. Consider a king mattress as you wouldn't want to regret your decision later.